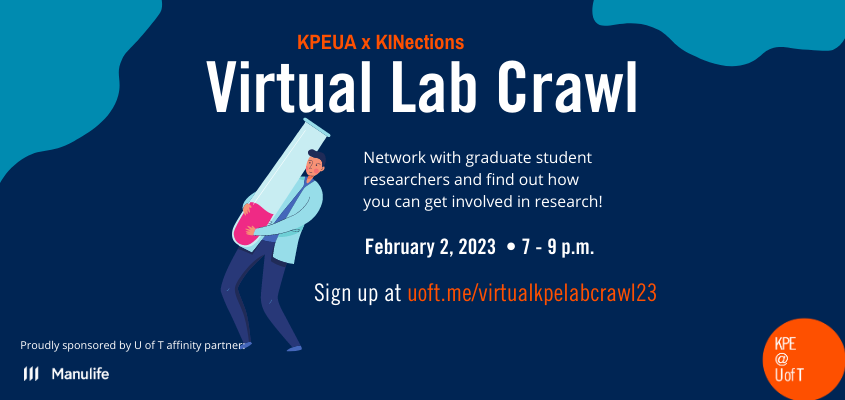 Open to All KPE Students
Open to KPE Undergraduate
Join the KPEUA X KINections Virtual Lab Crawl to learn all about research at KPE! 
The KPEUA X KINections Virtual Lab Crawl is an opportunity for undergraduate students to familiarize themselves with the diverse range of research that is being conducted within the faculty. Tune in online to meet graduate researchers from the behavioural/biophysical/physical cultural streams and find out more about their work, techniques, and the cutting-edge equipment used in their respective labs.
Come network with graduate student researchers, ask questions, and find out more about the different ways you can get involved as a volunteer, participant, and more!
---
This event is brought to you by KINections' Research and Career Development pillars. The KINections program is proudly sponsored by U of T affinity partner, Manulife.