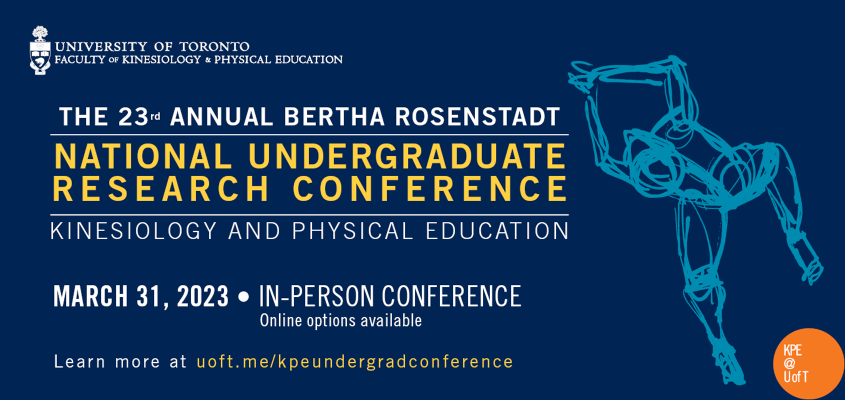 Open to KPE Undergraduate
Open to U of T students
Join the Faculty of Kinesiology & Physical Education on March 31st for the annual Bertha Rosenstadt National Undergraduate Research Conference! The 2023 conference will be held in person, with options to attend virtually available.
Undergraduate students have the opportunity to present literature reviews, critiques, term papers and findings from research projects at this multidisciplinary conference. Topics include exercise physiology, biomechanics, sports medicine, coach education, motor learning and control, exercise and sport psychology, philosophy, history and sociology of sport.
Students submit an abstract and are given 10 minutes to present their papers to peers and faculty, with awards of recognition given to the best presentation in each area. Students from all Canadian universities, as well as other faculties at the University of Toronto, are welcome to submit an abstract. 
The deadline to submit an abstract is March 10, 2023.
Keynote Speaker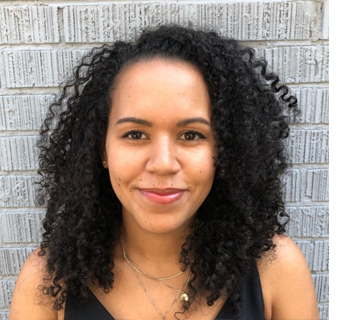 Dr. Kaleigh Pennock is a postdoctoral researcher at Western University. Broadly, her research examines how constructions of risk and responsibility shape experiences in sport. Kaleigh completed her PhD at the University of Toronto, where her dissertation focused on sport-related concussion under-reporting by adolescent athletes.
At Western, her research examines the interrelated roles of various actors in youth sport concussion awareness and removal, and collective strategies for knowledge mobilization to improve concussion management. In addition to her research at Western, Kaleigh is the lab coordinator for the Indigeneity, Diaspora, Equity, and Anti-Racism in Sport (IDEAS) Research Lab at the University of Toronto. Through her work with Fast and Female, Kaleigh helps advance opportunities for girls in sport and physical activity.