Welcome to Sport & Rec, the division of Kinesiology & Physical Education that offers sport and physical activity programs to the University of Toronto community. Whether you're into yoga, weightlifting, or want to play on a competitive or recreational sports team, you'll find many ways to get active at U of T. There's something here for everyone! 
---

Physical activity has huge benefits for mental and physical health and academic performance. Drop into any of the state-of-the-art facilities on campus to enjoy the largest range of classes, events and club sports at a Canadian university. No matter your skill level or history of participating in sports, you'll find an inclusive, welcoming environment where you can get active in whatever way works best for your body.
Get Active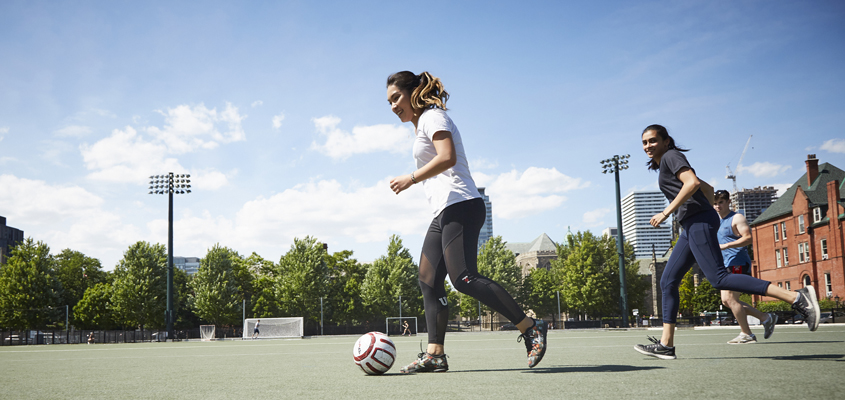 Drop in to a group fitness class, run laps on the track, pump iron like a pro in the Strength & Conditioning Centre or level up your skills in an instructional class!
Sign up for instructional classes, book courts and more at recreation.utoronto.ca, your tri-campus source for all things sport and recreation. 
Play Competitively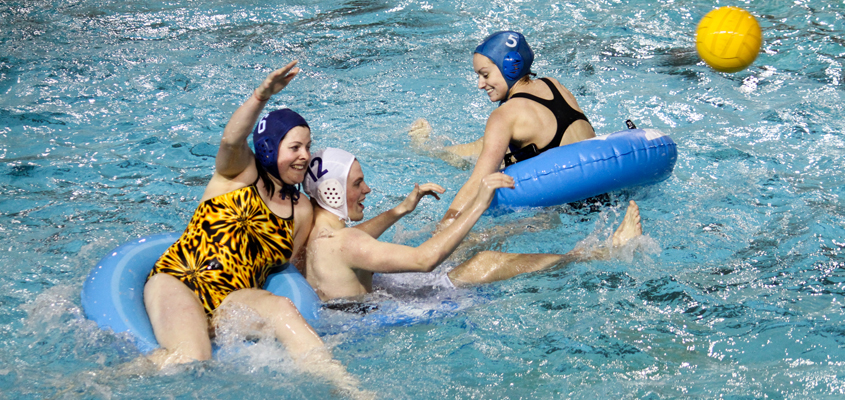 U of T Intramurals is open to all students and offers different levels of competition through leagues, tournaments and special events. Playing intramural sports is a great way to make friends and enrich your university experience!
The Varsity Blues program provides competitive sport opportunities at the provincial and national level for outstanding student-athletes. The program is the largest intercollegiate program in Canada, with 42 teams across 24 sports.
The Tri-Campus Development League is open to all students and represents the highest level of sport competition outside of the Varsity program. Participants develop sport skills with the help of coaches and play in competitive games with registered officials.
Stay in the loop
Follow Sport and Rec on Instagram, Facebook and Twitter to keep up with the awesome events and activities we offer.
Or, subscribe to Sport & Rec Monthly, our monthly newsletter!
Get active on any campus
Studying at U of T Scarborough or U of T Mississauga? While our programs and facilities are open to all U of T students, you can also explore what's available through the Athletics department at U of T Mississauga, as well as the Athletics & Recreation opportunities at U of T Scarborough.