Bren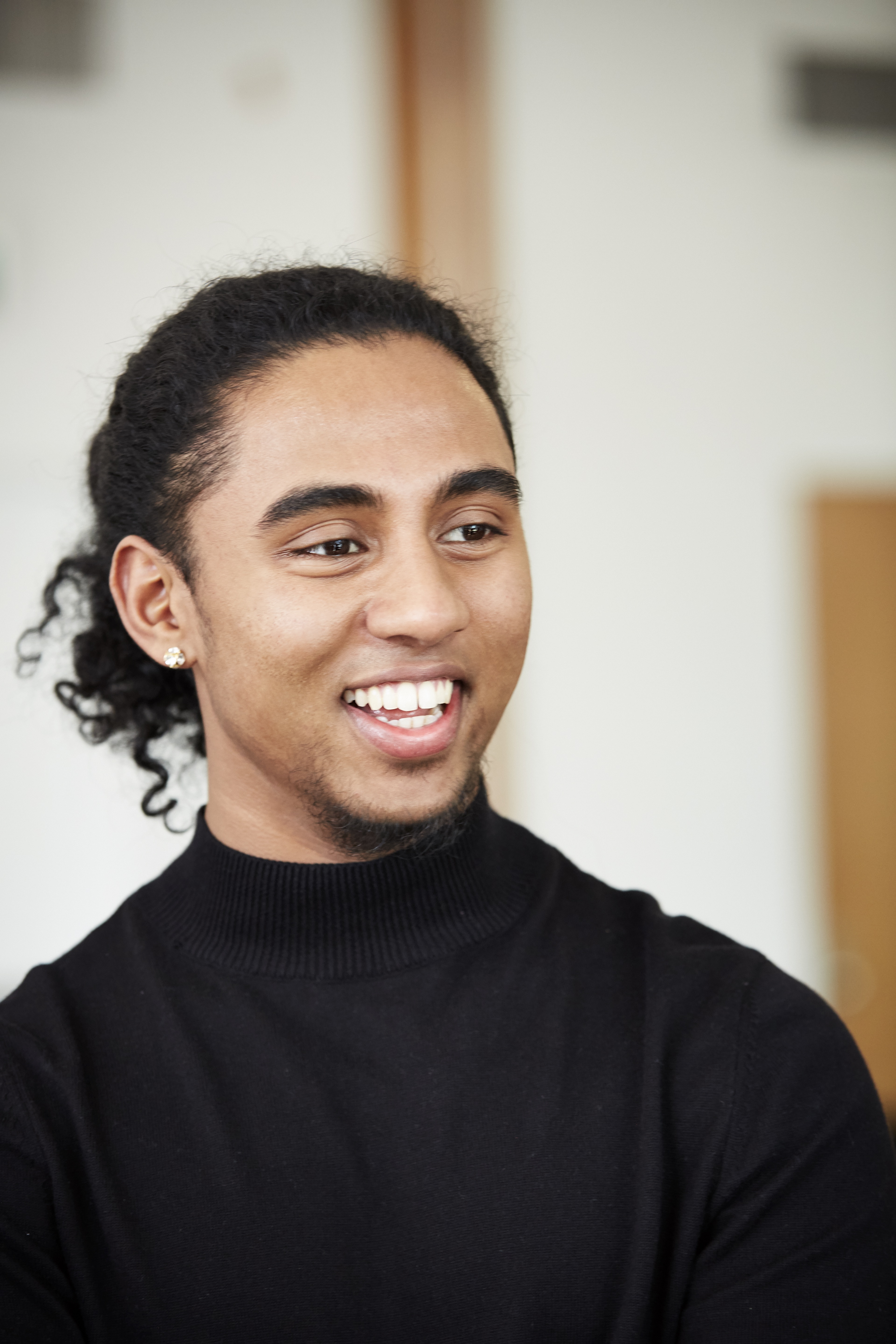 What made you want to be a Kin student?
The reason I wanted to study Kinesiology was the fact that this program was able to integrate the study of the human body, medicine, sports, and science into one course. Being a competitive basketball athlete, I had a passion in pursuing the sciences, so Kinesiology was very appealing as a potential graduate in high school. In my final year of secondary school, I hadn't solidified my choice yet in a career but I knew Kinesiology was a field that aligned with my passions. Another factor that was captivating to me was that I could apply so many aspects of what was taught to my daily life and sport performance from the physiological to the psychological component. This led me to see a variety of options that were possible to pursue in the future (i.e. Medicine, physio-therapy, research, psychology, dentistry, etc.). Key elements in this program such as having "world renowned professors", "boundless opportunities", and the "family community" offered have reinforced my decision.
Do you have a specific area of interest? If so, what is it?
Anatomy related courses peaked my interest into learning more in depth about the structures of the body, how they function, and assessing movement from impairment or dysfunction. Physiology-related courses peaked my interest on a more cellular basis, looking at functions of the body in systems, and what aspects change due to exercise. Biomechanics-related courses were very fascinating to study about; regarding the various parts of the body through a physics lens. Practicum courses have allowed me to understand basic human mechanics/movement as well as many forms of Canadian physical activity, and how they can be taught to promote and enjoy health. The psychology component allowed me to discover factors like what athletes/people go through in psychological/social components. Physical cultural studies have allowed me to understand different cultures and sporting cultures through many lenses of sociologists such as the suffering and pain in sport, motor learning and understanding the different neural aspects of the brain and how we react to the environment, and finally, learning the different methodologies in qualitative and quantitative research and how to conduct studies.
What other activities are you involved in on campus? 
This faculty had taught me a lot which is why I am humbled to be able to give back to KPE through my various leadership roles. One of my positions that I currently hold is the Academic Commissioner on the Kinesiology and Physical Education Undergraduate Association. I am also the assistant head coordinator for the Kinesiology games and the head coordinator for ODP 100. 
How do you balance your academics with your extra-curriculars?
Time management is a vital component with being able to allocate time before hand. You must also be on top of school work while being proactive within the program to help get the best of both worlds. There will always be a time to enjoy yourself but simultaneously being disciplined is very important. Prioritizing your time is what will allow you to be true to yourself and set small goals
What has been your favourite/most memorable experience in the faculty so far?
It's hard to narrow it down to one specific moment from ODP to orientation week to learning how to study in my first semester of university. The whole journey thus far was something I never really expected. The class components really got me engaged in academics and the extra-curriculars provided me with a positive environment within my program, in turn enhancing my passion for Kinesiology.
Any advice for incoming students?
Be able to prioritize your time. This can ensure that you keep up with your work and it can help you avoid piling up workloads. Keep an open mind, as I did, when you join the program. This can help lead to many opportunities that can open up so many doors for you. Whatever extra time you have available to you that is not accommodated for resting, make use of it!
William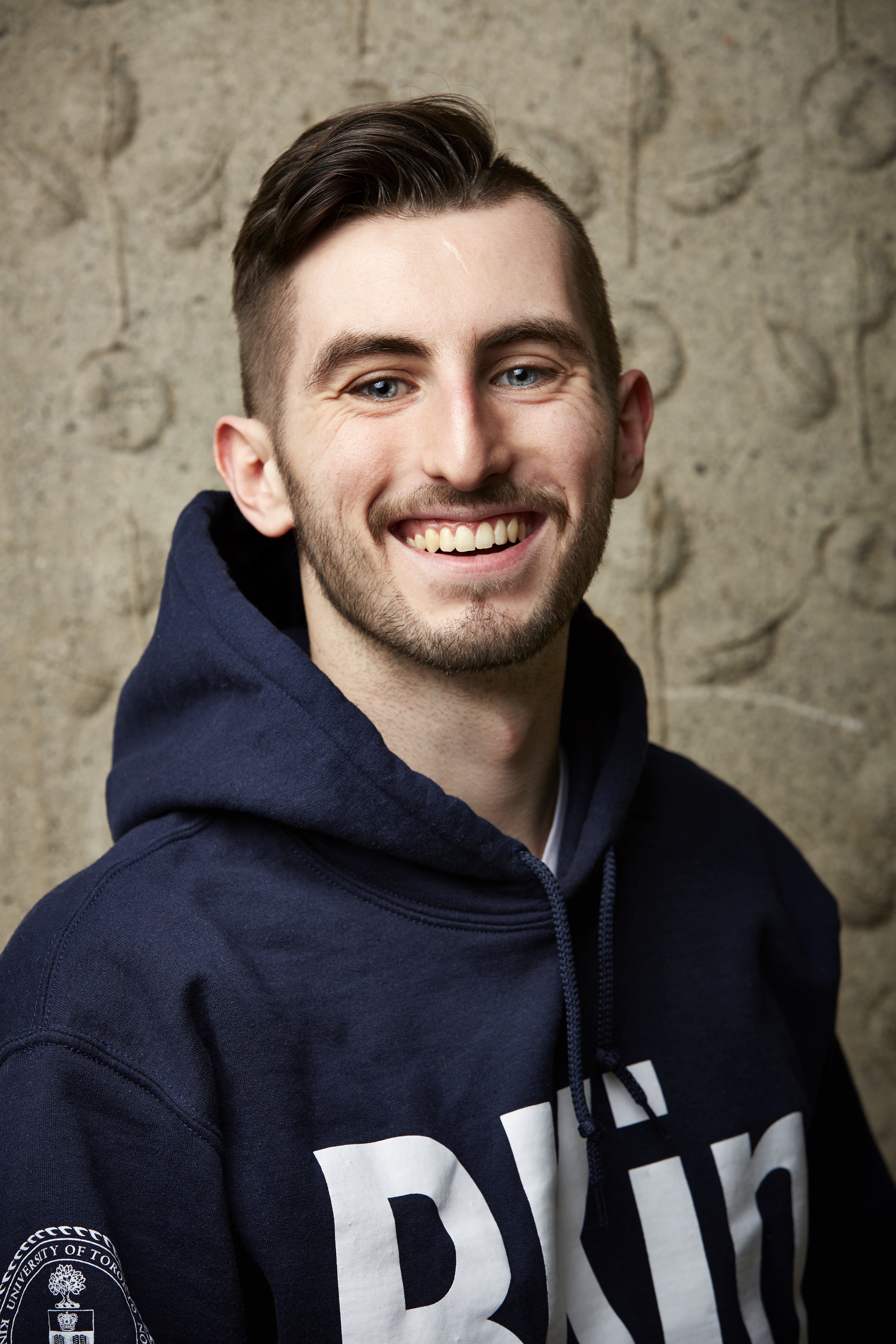 What made you want to be a Kin student? 
I was always interested in the rehab sciences and found that Kinesiology was the best way to reach my end goal of being a chiropractor. Owing to the program focussing on the 3 main areas of kinesiology (Biophysical, psychological, and sociocultural) UofT offered a much broader understanding of what a human is, and I believe that this was very important with respects to being a great chiropractor.
What is your favourite part about the faculty? 
I like the ability to have a setting in which I can apply the theories I've learned in class. I believe this to be the best way to learn and cement the theory that has been taught. For example, in class we learned the Gait Cycle (people's walking pattern) and later on that week we were analyzing our fellow classmates' walking pattern to see if how they were moving could result in an injury and if so, how we could fix that.
What other activities are you involved in on campus?
I am the current captain for the Men's Varsity Fencing team and I work in the registrar's office as well. 
How do you balance your academics with your extra-curriculars?
A lot of time management. It's the needing to know when to do your work. For example, if there's a 2hr break, I'm doing class work simply owing to the fact that I am busy with Varsity and my job. It's really put priority on your time. I ask myself what should I do to get the biggest benefit with this time slot.
What has been your favourite/most memorable experience in the faculty so far? 
The closeness of the people in the program. With only 250 people per year, the program has a big family feel which I really appreciated. People were always there to help each other out and try to achieve the highest grade possible through cooperation.
Any advice for incoming students?
Enjoy your time. Yes you'll need to study and yes at some times it'll be hard, but remember to enjoy the experience. Find and do the activities that you like, talk with friends between class, relax at home, but also study hard. You need to put all of your being into studying, but you also need to enjoy the journey that university has to offer and knowing when to study and when to relax is what will allow you to be successful and enjoy your time at UofT. 
Samir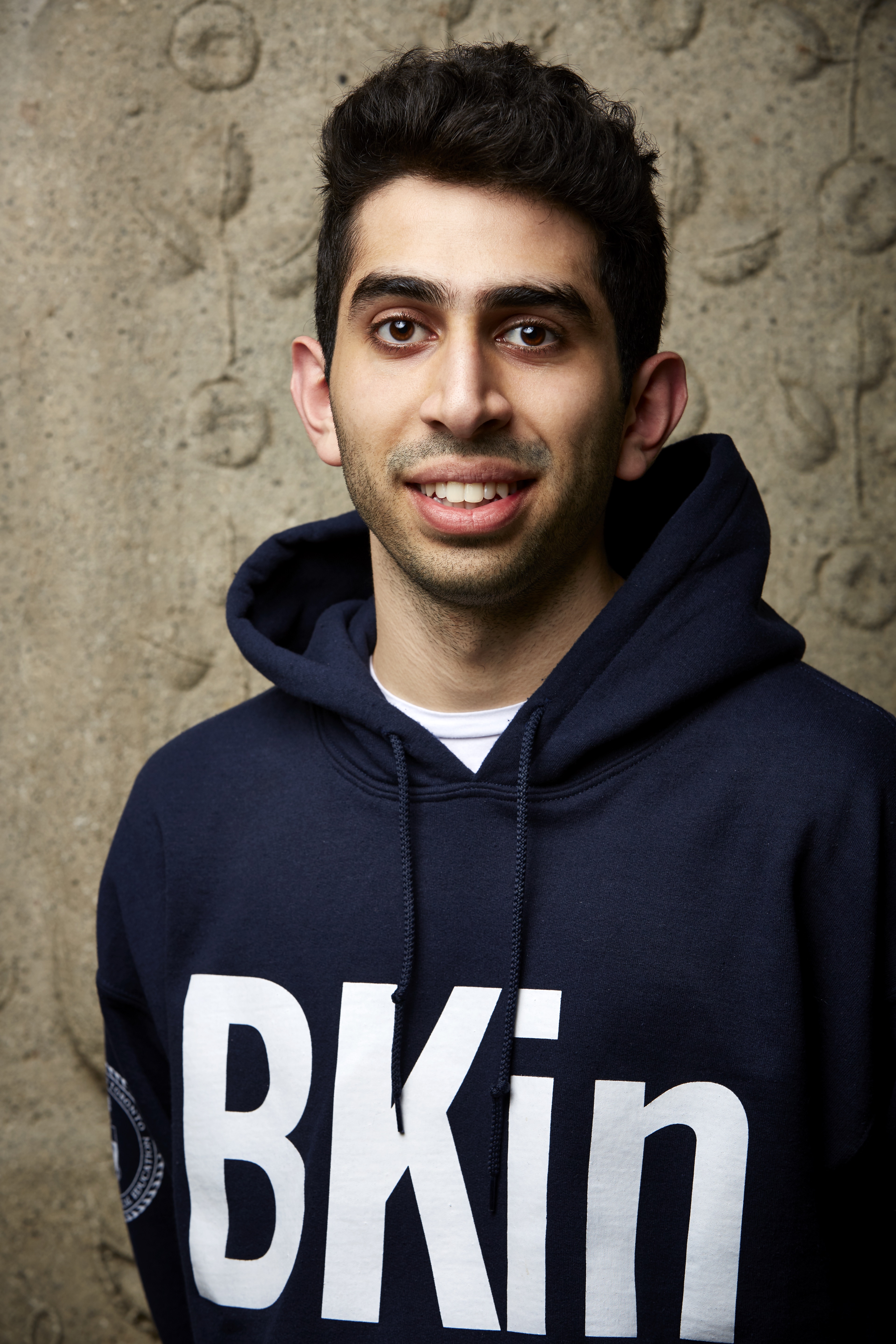 What made you want to be a Kin student?
Where I am today is all because of my grade 12 Introduction to Kinesiology teacher. I took that class thinking it might be interesting to learn more about the human body and movement, but little did I know that it would actually become my future. My teacher, Ms. Palmer, explained everything in such a manner that made the content both easy to understand and interesting as well. The class had a lot of hands-on work as well which really engaged me as I like to learn by trying things out for myself. Being an athlete, I thought that learning about how physical activity affects the human body as well as learning how to diagnose and prevent sports-related injuries was one of the highlights of the class. I felt that Kinesiology was the perfect combination of sports and science, two of my biggest interests, and as a result knew that it was the best program for me.
Do you have a specific area of interest? If so, what is it?
I am specifically interested in the anatomy and physiology-based aspects of the Kinesiology program. I really like learning about how the human body works, from the level of the skin all the way down to the nerves, blood vessels and everything in between. I find it very fascinating to know that so many different processes occur within our bodies each second, even for a simple task like lifting your arm up or walking. I have also become very interested in looking at the field of Kinesiology through a physical cultural lens. In other words, analyzing what Kinesiology means to people and society, and how we can work to better integrate our knowledge from this field into people's lifestyles.
What is your favourite part about the faculty?
My favourite part about the faculty is that it is so tightly-knit. During my time in KPE, I have made so many good friends and met many amazing people along the way. Everyone is so friendly, welcoming and passionate about the program and this just contributes to an environment that is enjoyable for everyone. So many people are there to help you, from the students in upper years, to the Academic Advisor and Health Science Writing Centre. At KPE, your success as both a student and an individual are the faculty's first priority.
What is something you wish you knew before entering the faculty?
One thing I wish I knew about before entering the faculty would definitely be the wide range of opportunities to get involved in. There are so many clubs, sub-committees, sports teams, drop-in activities and other extra-curriculars for the students to get involved in. Essentially, there is something for everyone. It can be a little bit overwhelming at first, but the best thing to do would be to figure out what your interests are and go from there. Now that I am in my second year, I have become very involved in the faculty and not a day goes by where I question my decisions.
What has been your favourite/most memorable experience in the faculty so far?
My favourite experience in the faculty so far was being an Orientation Week Leader this past September for the incoming students. This was truly such a rewarding experience as I not only got to help the first year students with their transition from high school to university, but I also got to meet so many new people. It was very interesting to be on the other side, because it was just over a year ago that I was in these students' position and was both nervous and excited to start my university life.
Any advice for incoming students?
GET INVOLVED! University of Toronto is recognized as one of the top academic institutions in the whole world, but there's a lot more to your undergraduate experience than just academics. In order to excel, you need to maintain a balance between your academics and extra-curriculars. Getting involved in the faculty is a great way to reinforce your various skills as an individual as well as meet so many people, both inside and outside of kin. Fun Fact: KPE is the largest employer of students on campus! Keep a lookout on the website as well as on the bulletins in the Athletic Centre for any job openings or volunteer opportunities.
Catherine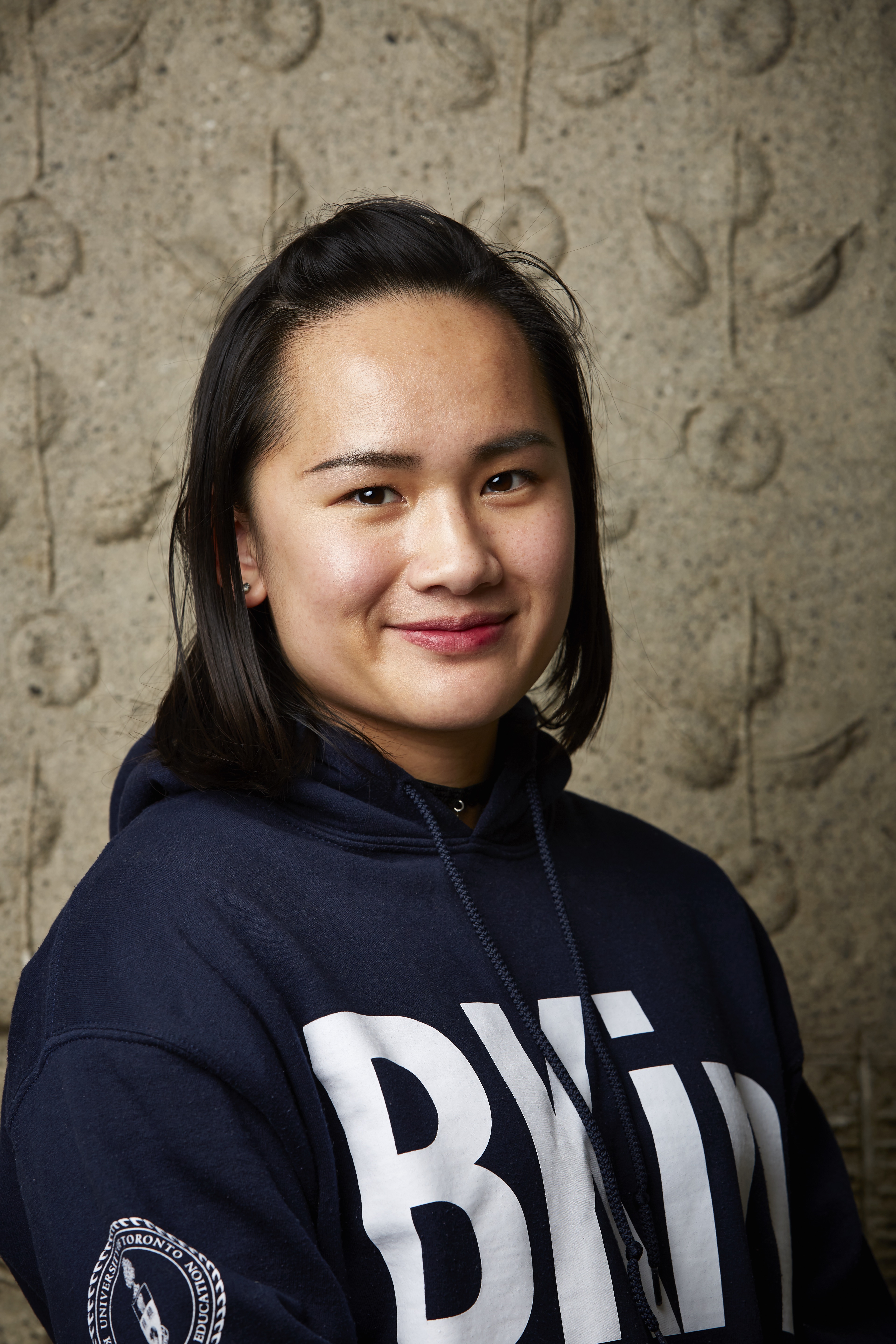 What made you want to be a Kin student? 
In high school, I was unsure about what program to apply for. I knew that I enjoyed some but not all aspects of Science. I also wanted to continue learning about physical health and deepen my understanding of how that was related to Science. I came across Kinesiology through a friend who suggested that I consider it. As I researched about the study and the different programs offered across different universities, I decided to attend U of T. This decision was mostly a result of the fact that I was still unsure of what Kinesiology was, so I thought that the broad spectrum of courses would suit my needs.
Do you have a specific area of interest? If so, what is it?
 A few areas that have interested me greatly are Athletic Therapy, Counselling, and Biomechanics. I like all three as it entails me to be involved with people while making a difference, whether it be for their mental and/or physical health or researching into methods that could prevent accidents and injuries for people.
What is your favourite part about the faculty? 
The fact that we are a smaller faculty; in a sense, it's like high-school. As a Kin student, everyone takes the same classes together so your biggest classroom size will be with you your entire year. There are also other classes, tutorials, and labs that allow you to be with a smaller group size. Because our program is so small, we can really familiarize themselves with the upper years and the professors. In this sense, it's easier for us to ask for help with course materials and get connected with various opportunities and so forth.
What is something you with you knew before entering the faculty? 
The pace of university is very different; University is nothing like high-school. In high-school, you can get away with studying the night before a test and still do well. University is a whole new level. Even though you may pass if you study a few days before a test, you most likely will not get the marks you want. Although university may seem like a stressful period, it's a matter of experience, balance and time management that will allow you to understand what method works best for you when it comes down to studying. 
What has been your favourite/most memorable experience in the faculty so far? 
 Definitely The Outdoor Projects (ODP)! Coming into my first ODP experience knowing no-one and feeling scared and nervous, I felt like it was going to be the worst 4 days. However, by the end, you become more familiar with your year and you're more comfortable with everyone. As someone who was initially afraid of this experience, I grew more comfortable with everyone and appreciated the program so much more. For me, ODP was a stepping stone for my time at U of T; it helped me realized and appreciate how small our program was and I became comfortable starting University. Because I loved the Outdoor Projects so much, I had the opportunity to experience the Outdoor Projects again this past year as a counselor and it was just as memorable as my first ODP as a camper.  
Any advice for incoming students? 
Get involved! Although your post-secondary education is a time for you to study, life isn't just about the academics. It's important to get involved during your time in university. Whether you like to take on a leadership role or you just want to feel involved, there are various opportunities within and outside the Faculty of Kinesiology that are catered for the students like intramurals and general council. There are also Kin events within the faculty that happen during the year which allows the entire program to come together and have some fun to de-stress during the school year. Getting involved will allow you to experience the most of university and let you meet more amazing people.
Anything else you would like to add? 
Don't be afraid to reach out and ask or get help. University is an amazing and memorable experience, but it is also a scary and overwhelming experience and it's normal to feel emotions of self-doubt and helplessness. Whether it's through the registrar's office or one of the many services U of T has to provide, someone out there is more than willing to help you find resources and assistance you need.
Ruqayyah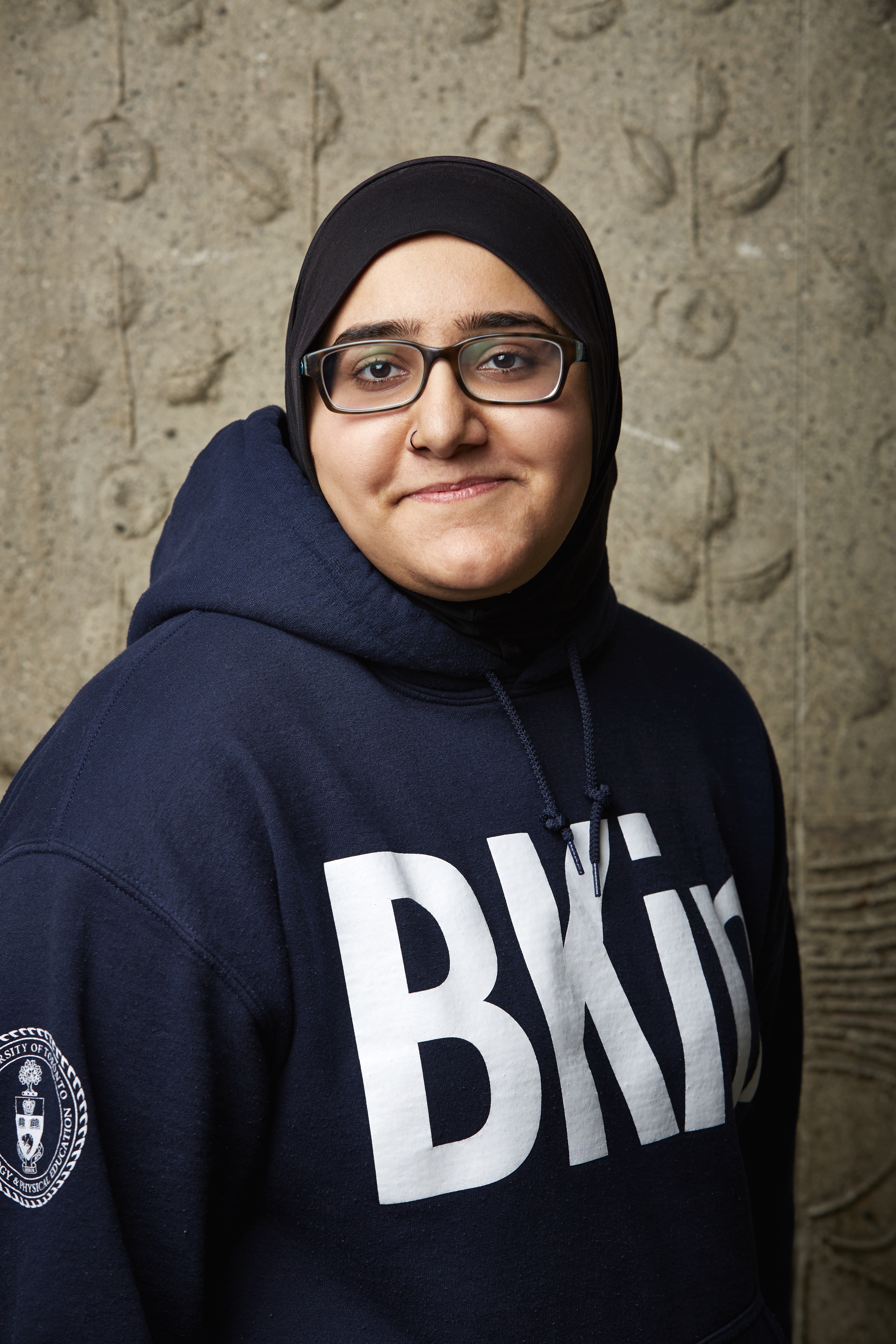 What made you want to be a Kin student?
 I never really knew what I wanted to do when I was in Grade 12, and after talking with a few of the Professors from our Faculty I got interested in Kinesiology just from the classes they spoke about, how we learn about everything from Human Anatomy to SportsPsychology. And after doing my research and seeing all the things we would get to experience like the Outdoor Projects, cadaver labs and placements I began to think that my place could be with kinesiology. And also just hearing from students about the location, the resources that we have access to, the people, how Kin was going to be like a small community I essentially fell in love with this place and haven't looked back.
Do you have a specific area of interest? If so, what is it?
I am interested in the rehabilitation areas of kinesiology and also really enjoy learning about injury prevention because that is very important right now. One of my favourite things is learning about the human body and figuring out how we move not just from a physical point of view, but even what occurs from the perspective of your brain and those processes, and how those all work together for you to be able to move and do things.
What is your favorite part about the faculty?
I love the size of our faculty because with it being so small it lets you become part of a great community or (KINmunity to be cheesy), and feels great to feel part of something like this. You get to know most of the people in your year and many of the other years as well and it makes for an amazing environment, especially when you get to places like the Benson student lounge where you see all 4 years hanging out together and just helping each other out.
What is something you wish you knew before entering the faculty?
I wish I knew that before going into University that the professors and all of the staff are there for you and are ready to help you succeed, you just need to take the first steps, and know that you are not going to be alone at University. Everyone is in the same boat as you are, and what's great about our faculty is everyone is willing and ready to help you out, from your fellow students to the registrar's office and all the way to your Professors, you are not going to be alone during these next 4 years which are honestly going to be some of the best in your life.
 What has been your favorite/most memorable experience in the faculty so far?
My favourite experience has been getting to be a student leader, within the faculty, and I highly recommend it because it was one of my favourite things about the faculty (aside from the cadaver labs of course). I was able to really get to know the faculty staff, meet so many fellow students and do my best to make a difference at University.
Any advice for incoming students?
Take a chance on kinesiology, it may not be what you are thinking of pursuing in university, or you may not know what you want to do, but I highly suggest going for it because kinesiology can lead to a variety of things and it will help you develop those important skills needed later in life and it also gives you a lot of practical knowledge that you can use in your day to day life and will change how you think. Take a chance on kinesiology and I promise that you will begin to fall in love, from the first anatomy class you experience all the way to the last exam you will take in the exam centre.
Anything else you would like to add?
Interesting fact about me: I am really involved with student leadership and I was on the Varsity Mountain Biking team last year, and I'm currently the co-chair for the Council of Athletics and Recreation Governance for the University and I'm currently running for KPE Director on the UTSU board.
Aliyah 
What made you want to be a Kin student?
When I was in high school, I took Exercise Science, which helped me make the decision to become a kin student. Not only did I immediately connect with the course content, what with all the fascinating information about the human body, exercise, and how they intertwine, but I was lucky enough to have an amazing teacher for the course. Coupling her enthusiasm and interactive learning techniques with my love for learning was what ultimately made my decision. With my experience in Kinesiology now, I definitely have her to thank. 
Do you have a specific area of interest? If so, what is it?
I really seem to connect with the relationship between individuals and the influence of the physical culture they identify with. Learning about how the cultural ideologies and norms affect an individual's choice to participate in certain activities, such as physical activity, or even how individuals decide to express themselves based on what is socially acceptable is very fascinating. I was never exposed to this branch of knowledge while growing up, but it turns out to be something that is so prevalent in my daily life. The trends of human nature, the human experience, and what is considered the 'norm' are constantly evolving, which is great because you are always learning something new. Because of its ever-changing nature, it will always interest me.
What is your favourite part about the faculty?
We are given so much opportunity to experience life beyond a desk and a lecture. I am referring to the social, academic, and career opportunity we are faced with throughout our undergraduate. With the KPEUA, KPEAA, and ODP, we are given a plethora of chances to interact and solidify bonds with our peers. Academically, we are given chances in the upper years to work alongside professors for research while still in the undergraduate program, which is essential if we want to do research for our post-graduate endeavors.
 Also, the variety of courses offered in the senior years, alongside the fantastic foundational courses in the early years allows us to find a stream of content that best fits with our interests. Career-wise, we are given placement opportunities to test out what field we may or may not want to enter into once finished with school. If I had not been given so much opportunity while going through this degree, I definitely wouldn't have the amazing friends that I do, nor would I have been able to find a stream of Kinesiology that interested me so much.
What is something you wish you knew before entering the faculty?
I wish I had known the best strategy of learning for my greatest success. No matter how hard the professors try integrating you from high school, its ultimately up to your own work ethics, abilities, and diligence. Understanding what works best for you, and how you can be successful academically is so critical to have everything else fall into place. There are tons of effective ways to learn, whether they be through listening to professors, reading textbooks, making cue cards to test yourself, or compiling a list of questions that make you think rather than memorize. Find out as early as you can what works, and stay faithful to it throughout the 4 or more years.
What has been your favourite/most memorable experience in the faculty so far?
My most memorable experience in the faculty has been being an Ambassador. I was lucky enough to have done the job last year as well, and I had a ton of fun with it. Not only was I able to meet so many new people from within the faculty, including students, professors, and faculty members, but I was able to learn so much about the program. I was also given the chance to tell other prospective students why the program is so great, which is something I've wanted to do since ending my first year! Being an ambassador for the program allowed me to show other people the light that these opportunities brought into my life, in hopes that more people will be so positively impacted by all that this faculty has to offer.
Any advice for incoming students?
Take all the opportunities that the program gives you. Go to all the social events that you can and if something interests you, go explore it. Talk to professors, take advantage of the help that they give you. Most importantly, spend time taking care of yourself and being as happy as possible. As much as school is going to impact your future, and your success may dictate your future in another academic institution, making sure that you are healthy, happy, and totally yourself should come before it all. University can distract you from self-care in all aspects, so spend time on developing and maintaining your best self, and the right kind of success will follow.
Anything else you would like to add?
Don't be afraid of what's new! Take the road less traveled and experience it all!
Anne 
What made you want to be a Kin student?
I have always liked sports and the human body, and helping people. In Grade 12 I took an exercise science course and my teacher actually went to Uoft Kin and studied Physiotherapy. It was a very hands-on style of learning and I decided that that's what I wanted to do.
Do you have a specific area of interest? If so, what is it?
I am very interested in Adapted physical activity and mental health. I actually got the experience to do research with one of my professors and we looked specifically at Developmental Coordination Disorder in children with the goal in mind of finding ways to improve these children's quality of life. It has been a very rewarding and exciting experience which has allowed me to explore my interest which is awesome!
What has been your favourite course so far and why?
One of my favorite courses has been Advanced Sports Psychology. But there have been so many that I have loved taking such as illness and disease, concussion, exercise and nutrition, the list goes on. Basically all of the classes are great because you get to choose which ones you want and the Profs are all really nice.
What other activities are you involved in on campus?
I have been able to do a lot of extra-curricular activities which I am very grateful for. Some of them include intramural soccer and volleyball, I have been involved with the Newman center as the sports and social coordinator for social and faith based events, for my placement I got to be the assistant athletic therapist for the Women's Hockey Team, I played tri-campus soccer (and we wont the championships!), I have gotten a lot of experience and have loved every minute of it!
How do you balance those extra curriculars with the schoolwork you have to do?
Well, it isn't easy. As rewarding and fun as it is to be involved in so many extra-curricular activities, it can be hard to manage coursework on top of that. I have had to go into office hours many times and ask the Profs for help. I was very nervous at first, but they are all actually really nice and it is not that scary to just go in and ask for help or clarification when you need it! Also I have had to ask for remarking on several occasions too – yes it can be scary but it is a necessary thing if you are trying to balance schoolwork with outside activities.
What has been your favourite or most memorable experience in the faculty so far?
Hands down ODP! (outdoor projects) It was my 3rd year and we were doing the white water canoeing – this was in May, but it was hailing! So we were canoeing in wet suits in the hail and it was cold but also an experience that I will never forget. It really is not often that you get to have an experience like that as part of your University career.
Any advice for incoming students?
I would say that it is very important to get involved in as much as you can and don't just sit in the library and study all of the time. Go to sporting events, play sports, do other clubs, and don't think too narrow. I took a 5th year because there was so much that I still wanted to explore and I ended up getting to do incredible research. There are so many options out there if you just think outside the box. Also be sure to actually go and see you professors and talk to them. Like I said they are really nice and can really help you out and give you opportunities! Oh, and do PHE-4-ALL!! 
Vanessa 
What made you want to be a Kin student? 
I chose Kinesiology because this program combines my personal interests as an academic and an athlete. Since watching Riverdance TV commercials at age 4, I have been hooked on Irish dancing. I started competing internationally at age 12 and as a current national qualifier, I am representing Canada at the 2018 World Championships in Scotland. And if you are wondering, I have no Irish heritage.
Do you have a specific area of interest? If so, what is it?
I have developed an interest in Indigenous health since the Truth and Reconciliation process unfolding in our country caught my attention as a high school student.
What is your favourite part about KPE at U of T?
I enjoy the sense of community and the chance to connect with staff and fellow students. I remember feeling happily overwhelmed by the degree of upper year peer support and encouragement I received at my first Outdoor Project Camp experience. I have carried that sense of belonging throughout my undergraduate years at the University of Toronto.
What has been your favorite course so far and why?
My favourite course so far has been Geographies of Health in Physical Cultures with Professor Caroline Fusco. This course has encouraged me to consider the social, environmental and political influences that shape my everyday experiences of spaces of physical activity and sport. I really enjoyed having the opportunity to observe 'healthified' spaces in the city of Toronto and analyse my findings in relation to social theory.
What other activities are you involved in on campus? 
I am a first violinist in the U of T Hart House Chamber Strings Ensemble; performing three annual concerts open to the public. I have been living at Trinity College since first year and I am involved in the Trinity Volunteer Society, Peer Mentorship Program and the weekly Chapel Evensong. I am also a faculty ambassador and executive member of the University of Toronto Pre-Medical Society.
How do you balance your academics with your extra-curriculars?
That's a tough one. I definitely rely heavily on my weekly planner, but I've always found this quote quite motivating: "Suck it up. Hold on tight. Say a prayer. Make a plan and JUST DO IT" (thanks Nike!).
What has been your favourite/most memorable experience in the faculty so far?
My most memorable experience in the faculty so far has been in the anatomy division. I loved the first year anatomy course that included hands-on learning in the lab. Currently, I am completing my third year placement as a prosector.
Any advice for incoming students?
Join a club or a team where you can enjoy something new, but don't give up an activity you are passionate about just because you are starting university. Although it is always a challenge to make the time, if it is for something you love, that in itself makes the struggle all the more worthwhile.